After a long and cold winter (is it over yet?), the verdicts are back for our winter fashion award winners here at the Animal Eye Clinic. Contestants included any dog that came in wearing anything to keep them warm and chic! This spontaneously concocted event was prompted by all the different clothes we saw this year along with our endless supply of cold days. Award winners will get extra scratches at their next visit. Many owners of these fashion forward critters commented on the numerous choices they had at home, be it costume or functional in nature, that they could have had their dog wear if they had known about the judging. Hmmm, maybe a Halloween theme is coming?!!
We love to see all your pets, clothed or not, and appreciate you trusting us with their ocular care. See ya on the runway and enjoy the winners!
IN THE EVENING FORMAL WEAR CATEGORY, EDDIE IS SHOWING OFF HIS THREADS ALONG WITH HIS RESTORED VISION AFTER CATARACT SURGERY…CONGRATS, EDDIE!!!!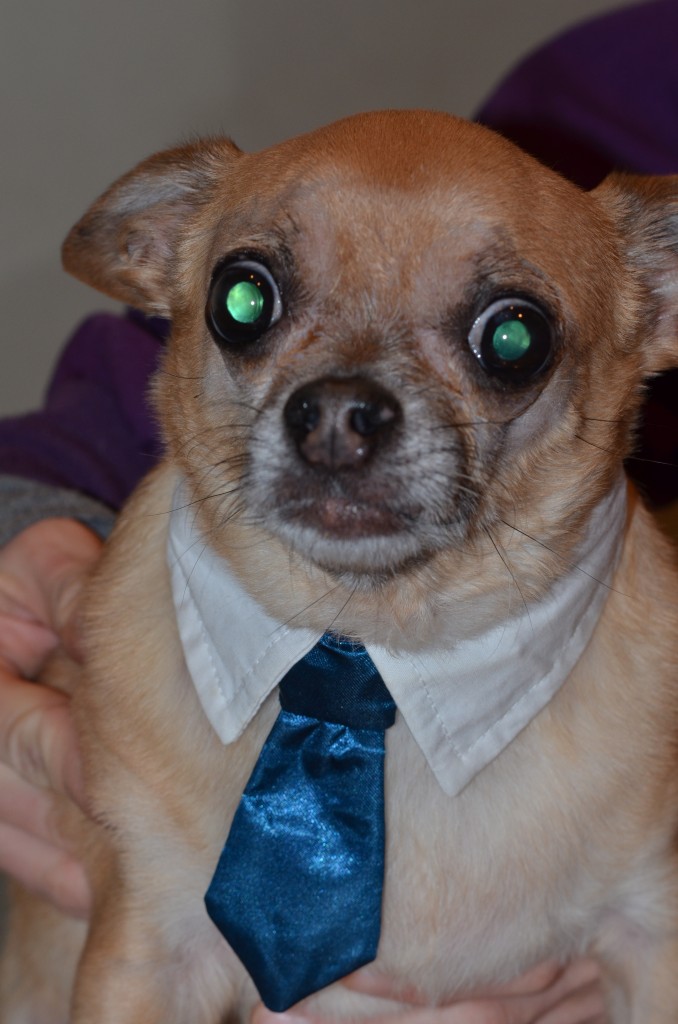 IN THE SLEEPWEAR CATEGORY, DAISY SHOWS OFF HER FULL BODY PJs IN SEASONAL RED!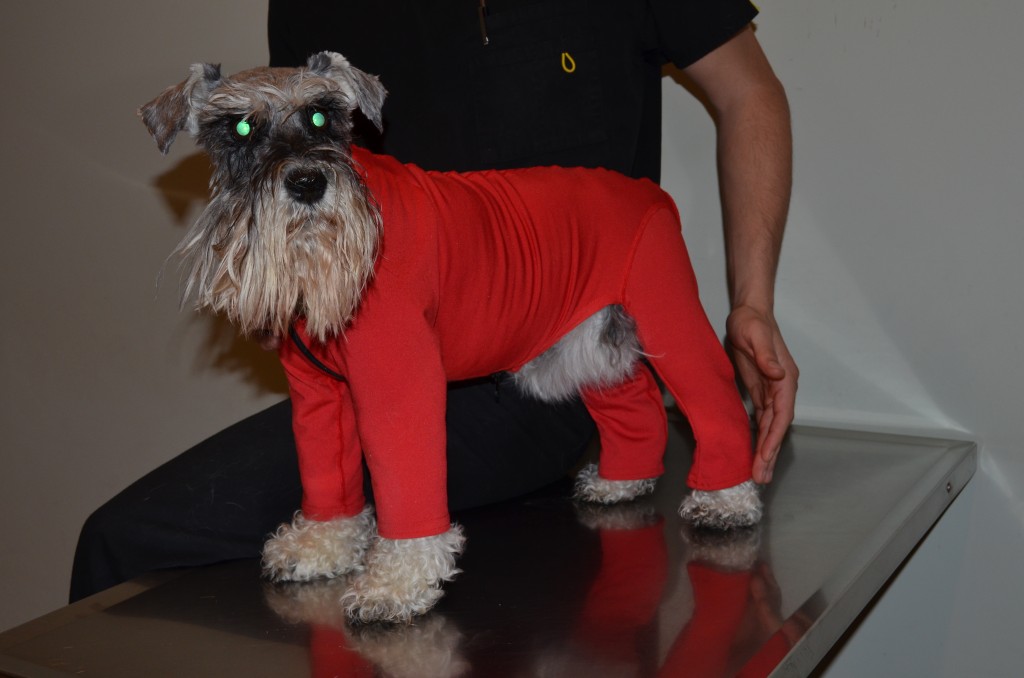 THE TEAM COMPETITION WAS WON BY THIS SNAPPY PAIR, LUCE AND DEZZIE!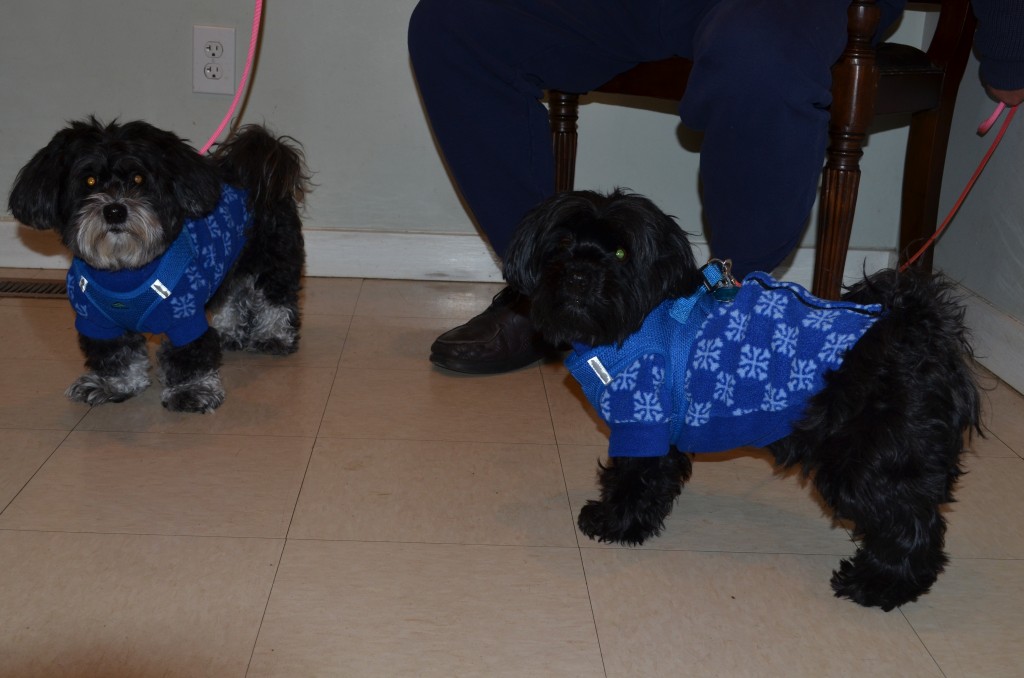 THE CLASSIC PLAID DIVISION WAS TAKEN BY BENNY!
THE OUTDOORSMAN AWARD WAS GIVEN TO BO WITH HIS EARTH TONES PLAID!
IN AN ANTICIPATION OF A SUMMER THEME, LUCY IS SPORTING A FLAMINGO LOOK!
LASTLY, FOR ALL AROUND GOOD LOOKS, WHEATIE, AKA THE MAYOR, SHOWS OFF HIS YEAR-ROUND PANACHE!
DON'T BE SAD, BEAN, YOU WON THE PARKA DIVISION!